2018 Asia-Pacific 3MT Competition
Congratulations 2018 winners!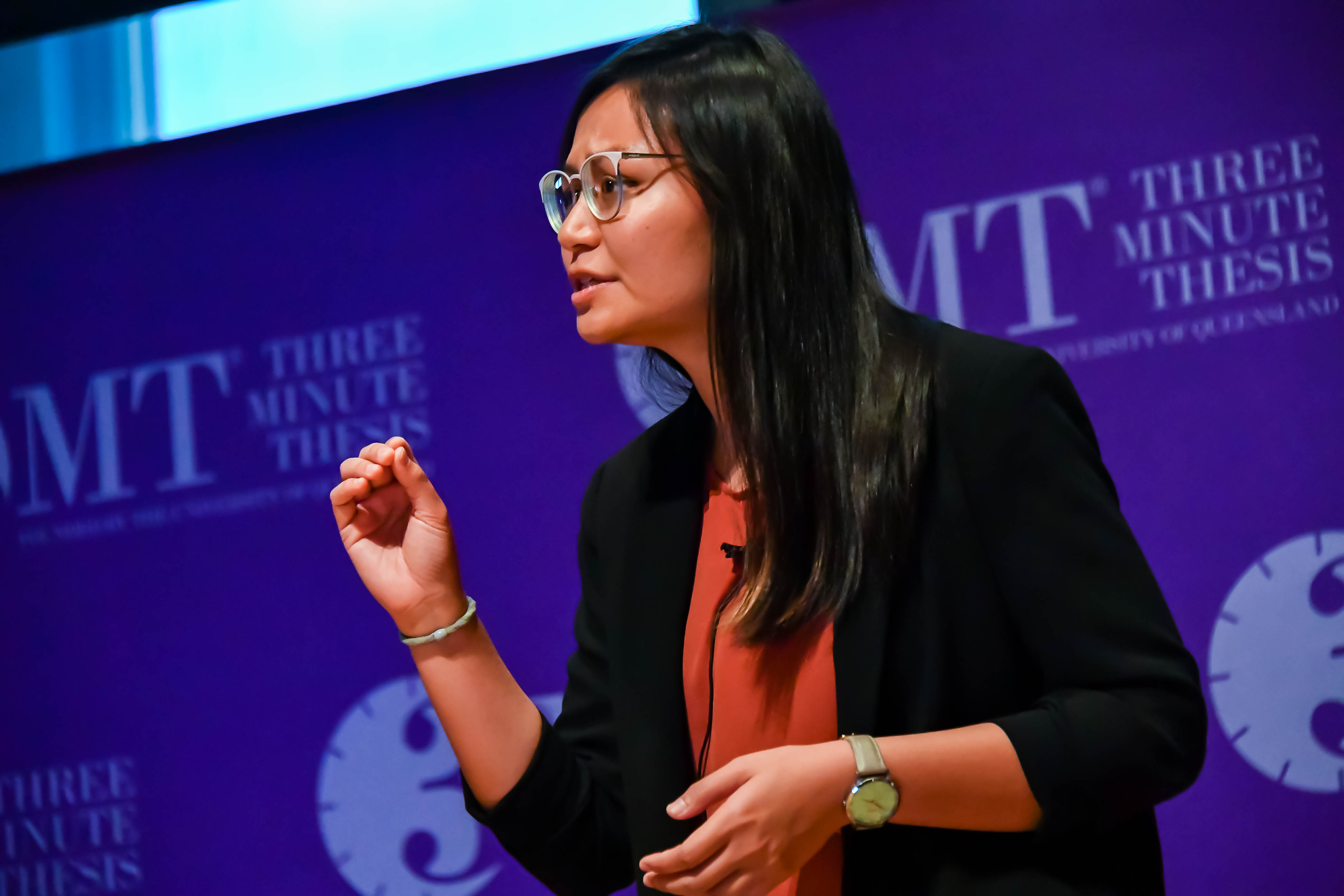 ---
2018 finalists - view their videos below
Chelsea Mauch
Flinders University
Mobile apps for supporting healthy family meals
Nicole Free
Monash University
Restoring Voice With Therapy: Can A Larynx Change Its Spots?
Selene Petit
Macquarie University
Can the brain speak when the mouth can't?
Micha Jackson
The University of Queensland
Maintaining the Magic of Migration
Hong Huat Hoh
Okinawa Institute of Science and Technology
The invading armies of pancreatic cancer
Sarah Mokrzycki
Victoria University
The importance of family diversity in Australian picture books
Yasmin Mustapha Kamil
Universiti Putra Malaysia
"Dengue Detective"
Mei Li Khong
The University of Hong Kong
Too Many P-s Spoil The Protein
Ben McAllister
The University of Western Australia
Shining a light on dark matter
Pui Yan Hung
Swinburne University of Technology
"Bumpers" on Aircraft
View the semi-finals
The Asia-Pacific 3MT Competition is proudly sponsored by